(c) NDORMS, University of Oxford

(c) NDORMS, University of Oxford

(c) NDORMS, University of Oxford

(c) NDORMS, University of Oxford

(c) NDORMS, University of Oxford

(c) NDORMS, University of Oxford

(c) NDORMS, University of Oxford

(c) NDORMS, University of Oxford

(c) NDORMS, University of Oxford
Developing a treatment for early Dupuytren's disease
---
Want to join RIDD trial for Dupuytren's disease? Click here to get in touch.
---
The importance of involving patients and the public in research
The research team has benefitted hugely from the enthusiasm and support of our network of patients. Click here to read more about how the public was involved in the design of the RIDD research study.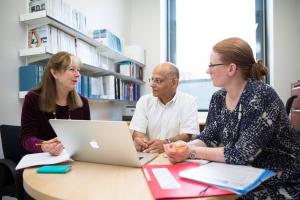 (c) NDORMS, University of Oxford
We are working to shape the medical care of early stage Dupuytren's disease. Our research focuses on finding the first targeted therapy involving a simple injection for patients with the condition that will preserve hand function and avoid the need for subsequent more invasive treatments such as surgery.
Our research study called RIDD is a major part of this work. [Learn more]
(c) NDORMS, University of Oxford
Learn about our work.
Join our study.
Spread our message.
Thank you!
2nd centre in Edinburgh is now open!
22 Nov 2017